Videogames, an increasingly permanent fixture in our society, are an indisputable influence on the imaginations of recent generations – whether or not you were a gamer yourself.  We analyse the significance of 18 years of The Sims, the simulator of real life that allows players to develop their ability to create architectural spaces.
Building a house, choosing the room layouts, the colour of the walls, the type of furniture, the style…relating The Sims to architecture isn't so crazy, and the multiplatform videogame that has marked a generation is turning 18.  It doesn't just let us simulate the personal and professional development of our Sim, but rather gives us the opportunity to construct their homes and decorate them with an interface that allows for more and more personalisation with each new edition of the game.
In the last few years, these videogames have become more relevant thanks to their high graphical quality, which takes into account kinematics and the spaces in which the action takes place. The team of developers for games like Grand Theft Auto, The Last of Us or Assassin's Creed  include professionals with a clear architectural vision in their team of developers to achieve the effect of total immersion in the game.
The Sims and architecture
If being immersed in the surroundings helps you feel part of the narrative, videogames like The Sims help us create virtual worlds.  Thanks to the explosion of the internet and the increasing specialisation of developers, as well as the success of The Sims , the possibilities for creating spaces have grown with each new edition.  In the most recent fourth edition, you can download templates and units through a suer account.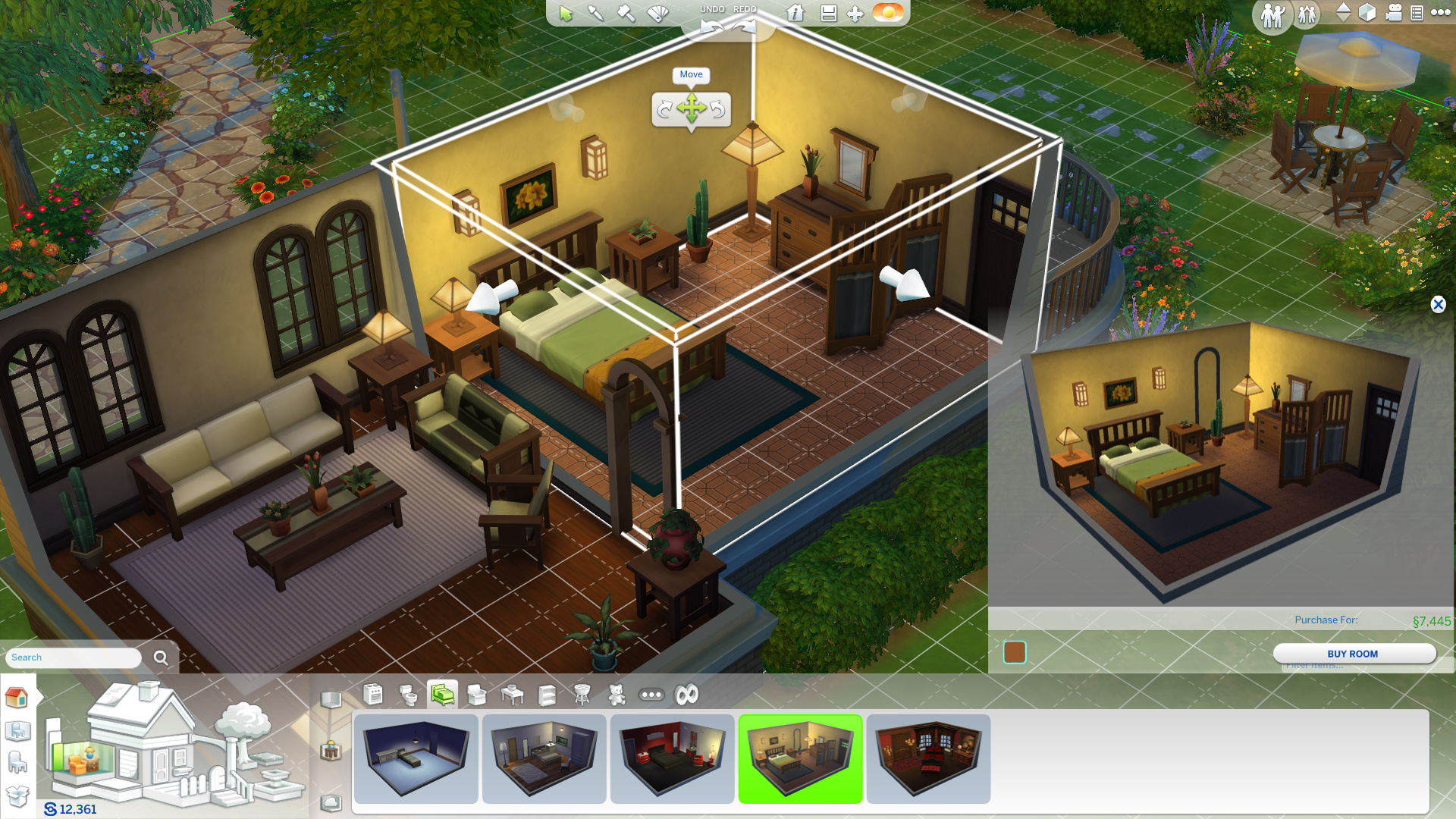 Electronic Arts, the company that owns the game, were conscious of the relationship between The Sims and architecture and wanted to take advantage of the initiative of players sharing their ideal spaces, by including a digital repository where players could be share resources.  In recent years, the spread of social networks saw a Youtuber that reproduced the White House and the Simpsons' house, among others, and EA itself encourages its users to share their architectural creations using the hashtag #showusyourbuilds.
Have you played The Sims?  Did it inspire your vocation?  Will it be a new source of inspiration for you?