With the slogan Revalorar (Revalue), this year's Barcelona Design Week invites us to revaluate our surroundings and sees design as a key factor for innovation, sustainability, and for improving our quality of life.
In June each year, design comes to Barcelona.  Throughout the year, the city attracts people from around the world and during Barcelona Design Week, which takes place from 5th to 14th June, these visitors will be lovers and professionals of the design world.  Forget superstitions, because even though BDW is in its thirteenth year, it is still going strong, with lots of new developments and the goal of solidifying its place as a main event, not only for the city, but also on the international design calendar.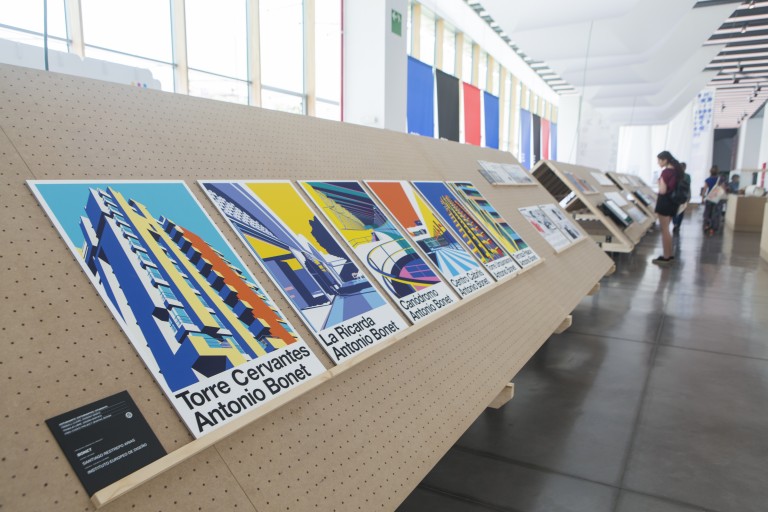 Would you like to see exhibitions?  To learn from experts?  To reflect on design?  Exhibitions, conferences, workshops, presentations, round tables, and celebrations – you still have plenty of time to find the activity for you.
What does revalue mean?
How many times have you gone home with something you don't need because you felt that overwhelming desire to buy?  Revaluing consists of questioning our habits and our consumer society.  Barcelona Design Week invites us to revaluate our surroundings, looking at them from a new perspective.  It also helps us rediscover design as a tool to help us undo this model by rethinking processes and redesigning to achieve more sustainable production and a more critical and conscious society.  That's why the keynote speaker for the inaugural conference was Brazilian Humberto Campana from Hermanos Campana, a company known for its commitment to design which improves society by reinventing and revaluating everyday materials.  They are so committed to this ideal that 80% of their production is connected to NGOs.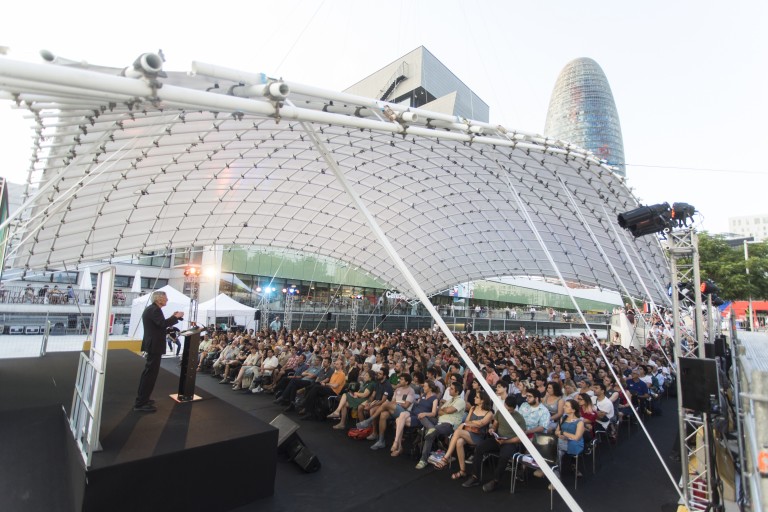 "Basics: Un paseo para cuestionarnos"  (Basics: "A path to question ourselves"), is essential in understanding this concept. It includes five installations which are all related to the motto "revalue ".  They are also linked to sustainable development, which looks at being a responsible consumer, access to water and energy, and climate change.  It is a place designed to make us question how to contribute to improving our world.  The Disseny Hub Barcelona is hosting this unmissable event at BDW.
The Best Design of the Year
While we're on Disseny Hub, let's visit "El mejor diseño del año", ("The best design of the year").  This event short-listed and prize-winning works of the awards presented by the FAD associations in the fields of graphic design and visual communication, architecture and interior design, industrial design, artistic creation, and fashion design.  Almost 500 works are on display, giving us an idea of current design trends.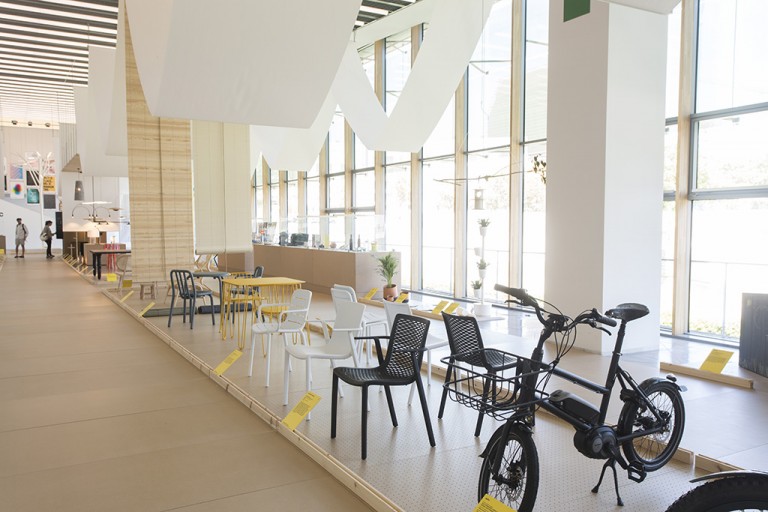 The exhibition "¿Diseñas o trabajas?", ("Do you design or work?), with a title taken from an expression made popular during the years of "la movida madrileña" ("The Madrid Scene"), takes us on a trip through the history of graphic design in Catalunya and Spain from the 1980s until 2003.  This period was defined by the birth of a new way of understanding design influenced by political and social changes and the emergence of new technologies.
Creating a new emotional link with objects
How do we connect with what we have?  Ensayo General began three years ago as part of BDW to explore global problems.  Previously it has looked at the model of production and consumption of food as well as tourism.  This year, with "La rebelión de los objetos" ("The Rebellion of Objects"), it hopes to explore the emotional link that people have with their things.  Or rather the absence of this link in the current model of production and consumption and the lack of durability of objects, as well as how they create attachment.  "The Rebellion of Objects" is a celebration within the framework of a still life.  A diverse group of creators has come together to create their own "treasure chest of curiosities".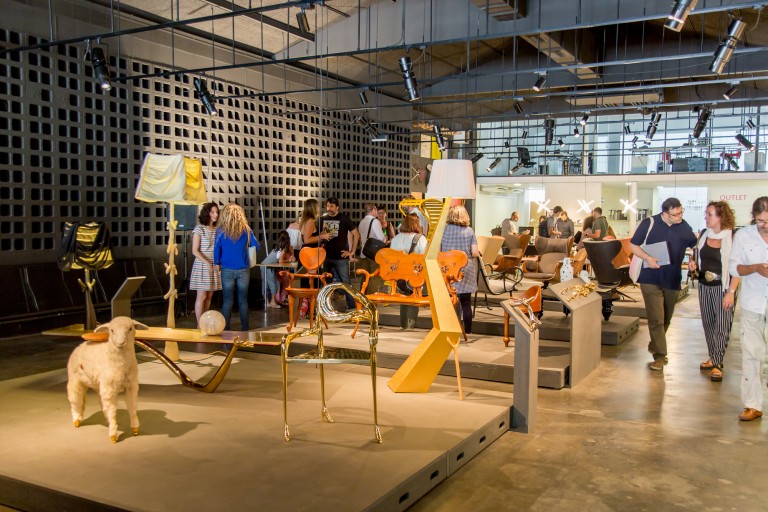 Barcelona Distrito Diseño: more than 100 activities across the city
Barcelona has let the spirit of Milan invade the city by allowing Design Week to expand into its streets and rub off on its businesses.  Companies have gotten involved and created an interesting schedule of parallel events to expose the city and its people to design.  These events include talks such as "Knock on wood", by Ana Mir and Emili Padrós, in which they discuss their love of wood; exhibitions like "Nuevo paisaje doméstico BCN: 2018″("New domestic landscape BCN: 2018"), a refuge built with technological fossils by Mau Morgó; product presentations, like that of Danish artisanry by Carl Hansen & Son, as well as showrooms for innovative materials and other workshops.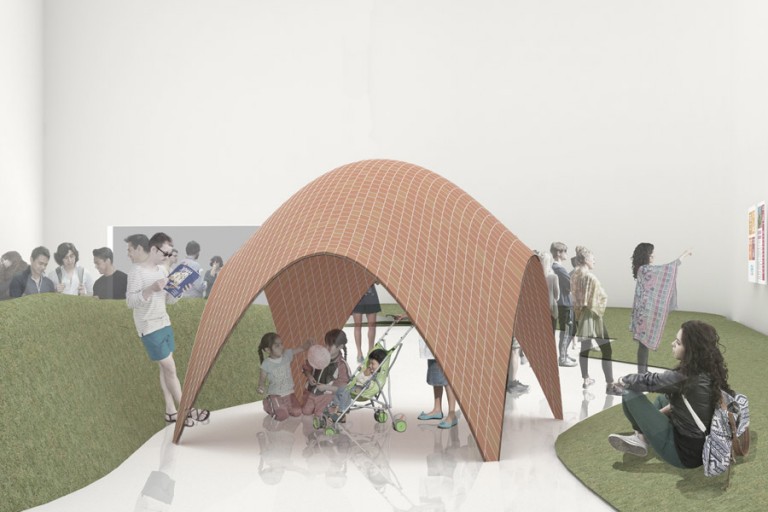 Tastadisseny makes its debut, exploring the synergies between gastronomy and design for a day at Disseny Hub.  There you will also be able to visit the installation RR201, created by Andreu Carulla for the Celler de Can Roca.  This project looked to create a no-waste restaurant by reusing polystyrene packaging to create furniture.
Design is also embracing the little ones, with activities for the whole family at "Diseño en Familia" in the Poblenou district. This event will also have a touch of Italy, the guest country invited to exhibit "Ferri Taglienti" by Odo Fioravanti and Gulio Iacchetti, as well as "Grado Zero", a reflection on the role of colour in perception by the Molto Molto group.  It will also play host to film screenings from Milano Design Film Festival.
The central Gràcia district, home to many different design studios, will be the site of the an "open-door" event to showcase the area's creative potential.  Emiliana Design Studio, Estudi Bonjoch, ROKdesign, and ZEST Arquitecture are just some of the studios that will be open to visitors.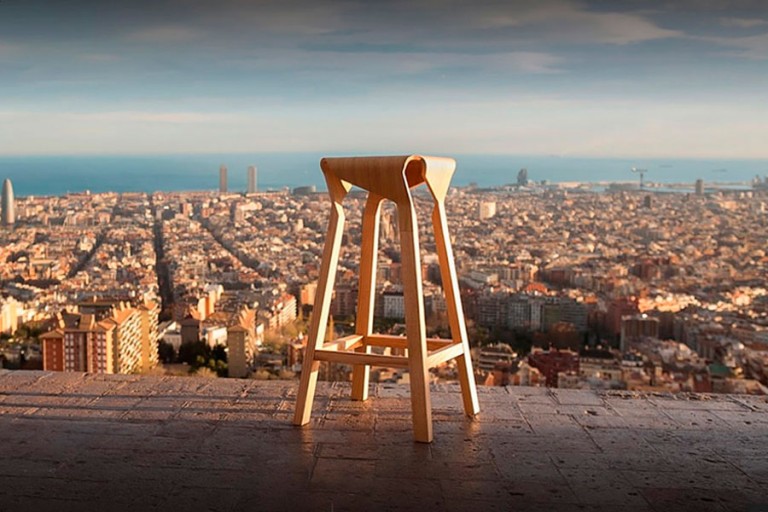 But if you're looking to discover some of the city's new creative talent, you will find it at Barcelona Independent Design Shopping Map, a selection of stores by cutting-edge creators from the world of independent design.  The map will be created live by illustrator Pol Montserrat at the Hilton reception.
What does revaluing mean for you?  Let us know in the comments or tell the BDW organisation via their website.